Morbihan, sea side over 7 days
1st day: The mysterious and wild Etel river.
In the first place and near the cottage the peninsula of Locoal, its way Cadoudal.Puis starting towards Belz, follow its coastal path that leads to the island of Saint Cado, famous for its legend, its chapel, its fountain and its painters.Travers the Ria d'Etel by the Lorois Bridge and continue towards Plouhinec.Cheminating, stop at the Port of the Old Passage then the archaeological site of Mané Vechen. A little further, the dunes and beaches. Alternatively, enjoy a boat ride up the Ria.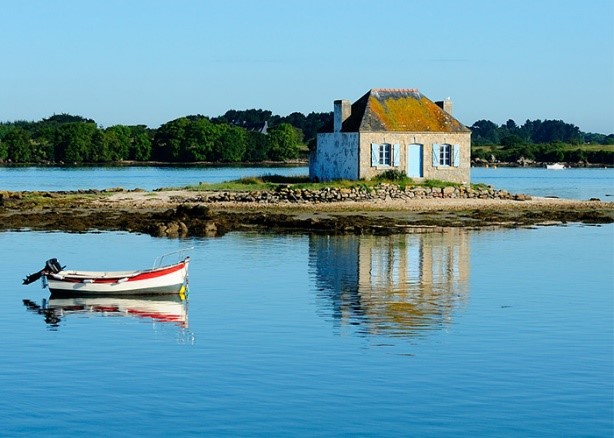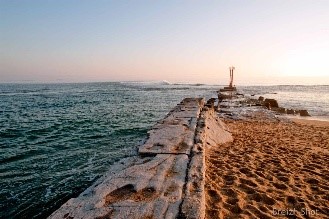 From the Bar Etel, observe this mobile sandbar that sometimes causes the appearance of an imposing surf. Fragile and protected dune space, a nesting place for birds.Continue to Etel, a small tuna village, its port, its boats. Then go to Erdeven, its megaliths and its great beaches.
3rd day: Discovery of the wild coast of Quiberon.
It is exposed due west to all the whims of the sea, beautiful in all weathers.
Its coastal path allows you to discover it on foot, by bike.
Possibility of returning by the tourist train, the Corkscrew.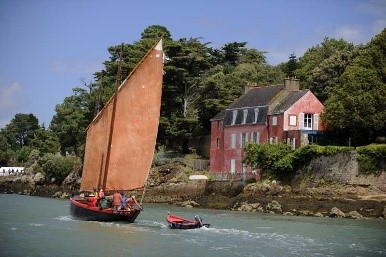 Discovered Ile d'Arz or Ile aux Moines. Beautiful and wild, you can go around the coastal paths.Variant, take the boat to Locmariaquer and go discover the Ile d'Houat or the peninsula of Rhuys. You can also offer a ride in Sinagot (traditional sailing boat) from Séné to discover the Gulf.
And its megaliths but also its beaches, its chapels. Continue to La Trinité Sur Mer, lively marina. The coastal path leads to the Pointe de Kerbihan then make a tour of the peninsula of Saint Philibert.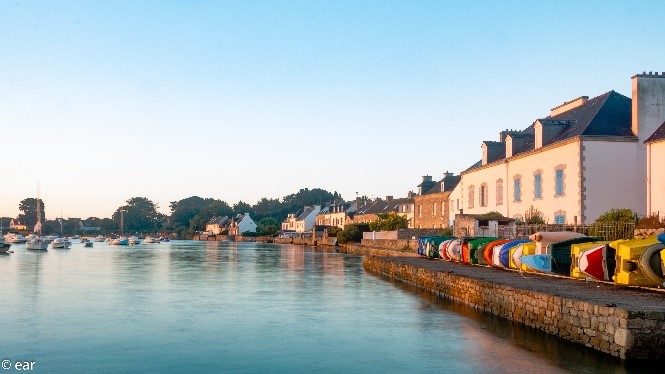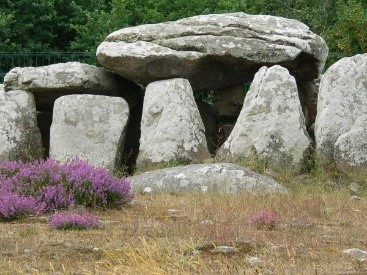 Leave the port of Saint-Goustan and walk along the river to the Bono (on foot or by boat). At Bono discover the Suspended Bridge, the tumulus, the coastal path and the Chapel of Notre Dame de Béquérel. from Sainte-Avoye de Pluneret.
7th day: Locmariaquer and the entry of the Gulf of Morbihan:
Exceptional Megalithic sites including the Table des Marchands. The trail to the Pointe de Kerpenhir with its beautiful view of Port Navalo.The pleasures of the beach, introduce you to fishing on foot … ..Take a boat to discover the Gulf or Port-Navalo: